Community & Industry Involvement
NFL Players Association
An athlete has a certain amount of time that they are working and making money before they start living off of their nest egg. They cannot afford to trust just anyone with their money.
Ted Young, MSFS is proud to be registered with the National Football League Player's Association (NFLPA) Financial Advisor Program. The Financial Advisors Program, the first of its kind in professional sports, is designed to protect NFL players against fraud and unfair practices by financial advisors. The program currently gives players access to approximately 270 financial advisors whose backgrounds have been pre-screened by the NFLPA.

Northern California Multiple Sclerosis Society
The Northern California Chapter of the Multiple Sclerosis Society works to increase the quality of life for individuals affected by MS in the Northern California region and raise donations for important research regarding MS.

NYLARC
Ted is a member of the agent-owned reinsurance company, NYLARC. NYLARC was established in 1993 as an equity investment program for the top New York Life agents. The goal was to provide these agents with a long-term opportunity to share in profits and losses of the business. They have grown to over 230 shareholders since inception.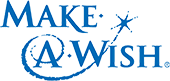 Make-a-Wish Foundation, Northern California Chapter
Ted has been involved with the Make-a-Wish Foundation Northern California Chapter at all levels. He has been a Wish Volunteer, a Wish Maker, a Board Member, and is currently serving as an emeritus Board Member. The Make-a-Wish Foundation works to arrange "bucket-list" style experiences to children with life-threatening medical conditions. The Foundation has chapters across the U.S. and in 45 other countries world-wide.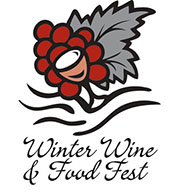 Winter Wine & Food Fest
Ted has served as the Chairperson for the Winter Wine and Food Fest in Sacramento. Due to his large group of friends who have gathered to share in his love of pairing quality wine with fresh foods have helped contribute to the success of the annual event. The annual event benefits the Make-a-Wish Foundation, and features special guests, on-stage "Wish Reveals" and more.

UC Davis Community Leadership Council
Ted spends his off-time working for community awareness and education of medical breakthroughs. He is currently serving as a member of the UC Davis Community Leadership Council, and as a member, he serves as an ambassador to the community, and helps to orchestrate private philanthropic support for the Council's mission.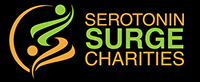 Serotonin Surge
As a supporter of Serotonin Surge, Ted was able to fulfill a life-long dream of helping raise funds for 14 Sacramento free medical clinics. He helped this cause by chairing the wine planning committee of their Spring Break 2005 event, and helped to raise over $100,000.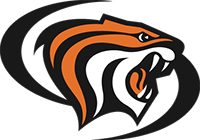 University of the Pacific Athletics Association
Ted is a member of the UP Athletics Association. Their mission is to provide financial support for scholarship and sporting operations, as well as to help provide benefits, communication and services for all donors to the athletics program.