About Our Firm
Financial Strategies of California is a firm that focuses on wealth management and was founded in 1989 in Sacramento, CA. Our firm offers decades of experience in financial problem-solving through creative and innovative thinking. We serve as your independent and unbiased resource to help ensure that plans and solutions agreed upon by your team of advisors are implemented, and that your immediate and long-term financial goals are met. Our success is a result of serving clients in five main areas:
Establishing Post Career and Retirement Funding mechanisms
Structuring Business and Career Continuation
Communicating Estate Conservation techniques
Analyzing both tangible and intangible assets, and plans for diversification and protection
Health Care Design to protect and preserve the quality of your lifestyle
Our Three Step Process
Every financial situation is unique. That's why it's so important to find out as much as we can about you and your financial goals. Our process involves taking the time to discuss your hopes, dreams and objectives — the things that really matter to you.
Analyze and review your needs. We live in a world of unlimited choices. People often fail to achieve objectives because they try to accomplish too much at once, or they don't attach specific deadlines to their goals. By breaking down your goals to specific objectives, you can look at available resources and decide which goals are realistic, which need to be adjusted and scaled down, and which simply must be abandoned. As needed, we will work with you to identify and prioritize your objectives, and then help establish benchmark goals.
Develop and implement a strategy to help you achieve your goals. Based on our conversation and analysis, we will recommend a portfolio of products that can help you achieve your financial goals. We can also coordinate your insurance and financial activities for you with the other trusted members of your team of financial, tax and legal advisors.
Monitor your financial plan's progress. Your needs and situation will change over time. Planning is not a one-shot deal. Strategies need to be adjusted periodically as your life changes. We will work with you over the years to help keep your program on track with your changing needs.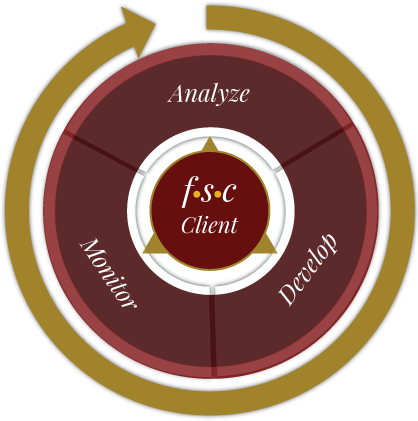 We integrate a variety of financial planning services to help our clients to achieve financial success. For more information on our insurance business, please go to the website for Perry-Young Insurance Solutions by clicking here.
Personal Services
Cash flow analysis & budgeting
Needs analysis
Financial statements
Goal setting & plan development
Retirement planning
Personal pension design
Life insurance & legacy
Elder care concerns
Charitable gifting & philanthropy
Business Services
New business planning
Strategic business structuring
Succession planning
Non-profit organization
Captive insurance techniques
Professional Athletes & the Entertainment Industry
Concierge services through Wealth Management Solutions
Work interruption planning
Services that we provide in conjunction with our trusted alliances
Portfolio construction & management
*Offered as an Investment Adviser Representative for Eagle Strategies LLC, A Registered Investment Adviser, through various investment strategies within Lifetime Wealth Portfolio, Eagle's proprietary managed account platform. Financial Strategies of California does not provide tax, legal or accounting advice. Please consult your own tax, legal or accounting professional before making any decisions.